Make your event with us!
Top Look, with its own headquarters and buffet, offers various services so that your event or reception is always remembered. Thus, we work offering gastronomy and bar for events of any size, with customized solutions for fairs, social events and corporate parties.
With a view to further improving the reception of your guests, we at Top Look have a specialized and trained technical team to guarantee a gastronomic and bar service for events of the highest standard and commitment.
Team:
Personal Security:
Professional agents uniformed and registered in security companies qualified with the IRS for fairs and events in general.
Cleaning:
Specialized and uniformed professionals responsible for the maintenance and conservation of the environment.
Waiter
Qualified and experienced providers responsible for customer service.
Maid
Qualified professionals, specialized in the decoration of the dishes and execution of the contracted Buffet, responsible for handling the food within the hygiene and cleanliness standards.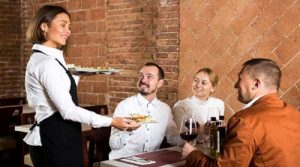 Barman
Qualified professionals specializing in bar and beverage service at fairs and events.
Loading and unloading
Professionals for loading and unloading services, assembly and disassembly of fairs and events in general.
Services:
Top Look has all the infrastructure for setting up and decorating the gastronomy and bar service for events, such as Buffet in general, Cocktail, Brunch, Coffee Break, Lunch and Dinner, Lunch´s and Lunch Bar .
CORPORATE EVENTS: Fairs, events, inaugurations, congresses, trainings, launches, business meetings, conferences, shows, cabins and dressing rooms, openings, public and private solemnities, gatherings among others.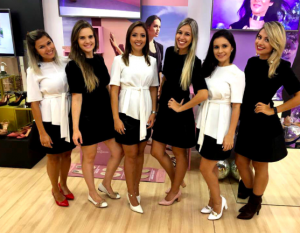 SOCIAL EVENTS: Weddings, Graduations, Tea bar, baptisms among other gatherings.